An addictive, fast paced game for word game lovers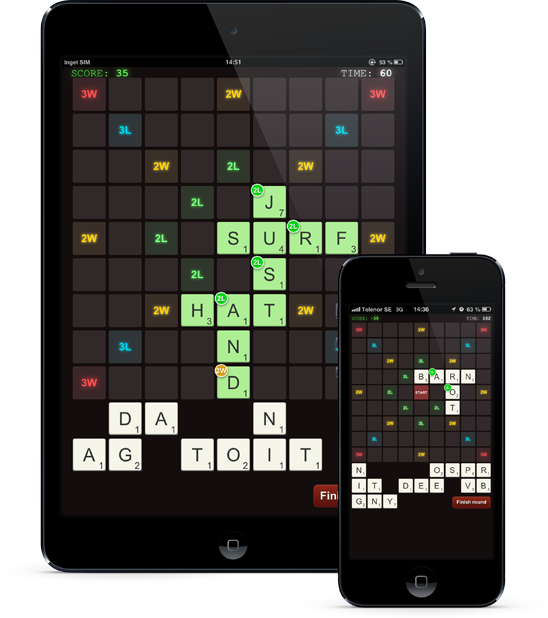 Roni is a multiplayer word game where you can challenge friends and random opponents. Find and create words by placing your letters on the 9 by 9 tile board and get the most points within the three minute time limit!
Play with friends or random opponents
Have multiple simultaneous games
Choose between the standard or random board
Get notified when your opponent plays a round
Swedish dictionary
Chat with your opponents
Requirements:
Compatible with iPhone, iPod touch and iPad. Requires iPhone iOS 5.1 or later.